How to Spot a Web Design Scam
Diving into the world of website design can seem overwhelming, especially for business owners who already have too much on their hands. Unfortunately, there are companies that are trying to take advantage of businesses trying to either bring their storefront online or looking to upgrade their already existing website.
Scam website design companies advertise on Google to get business owners to pay them for their web design services. These scammers either return subpar work for the price, outsource all work entirely, or even flat out take your money and run. They bait owners and entrepreneurs with false claims of "Top Ranked Agency" and unreasonable discounts, like offering 80 percent off website design services, only to leave you empty handed in the end.
How They Pull You In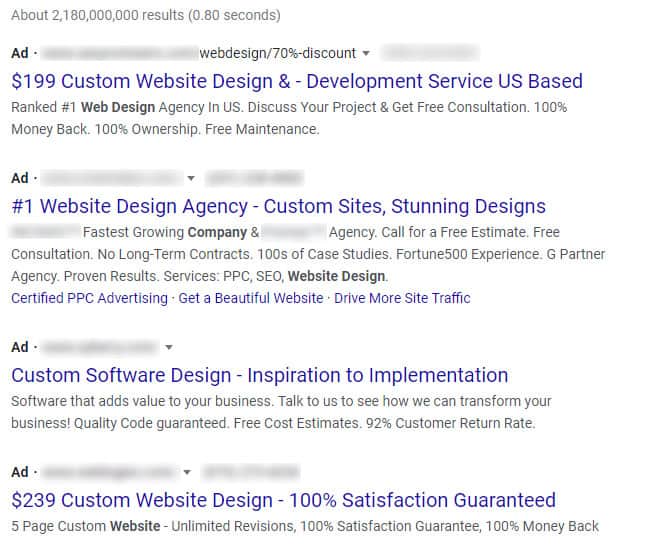 The Promise
You'll see plenty of attention-grabbing headlines like "#1 Ranked Agency In US" or "$199 Custom Web Design." Does a $200 website from the top agency in the USA sound too good to be true to you? In most cases, it is.
Imagine you're a business owner who's either looking to take your business online or revamp your outdated website. So, what would you do? If you're like most people, you'll turn to a Google search and look for "web design companies" or something similar.
Their Website
Scam websites appear to be well put together – at least on the surface. They typically have a live chat feature, which sends you a message almost immediately. They'll have videos or images of office spaces or people in the header; these are more often than not stock footage. There will also be some credibility badges from places like Inc 500, Google, and other authoritative-sounding organizations.
You may think, "well, most agencies have factors like these on their sites," and you're right. Scam companies copy these practices so they appear to be a real agency, but later in this article, we'll break down how to tell the difference between a real agency and a scam website.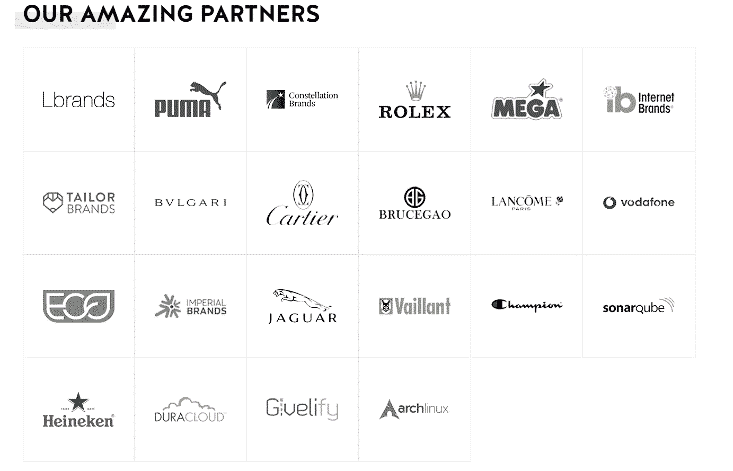 Fake Reviews & Portfolio
Reviews and links to your work are great ways to show credibility. However, scam web design companies will often have generic-sounding reviews from reviewers with common names. They'll also provide "examples" of their work, which don't link out to the live sites they claim to have published. Most of the time, they are screenshots of generic sites. Some even list previous clients, and the boldest of them list top-tier brands like Cartier, Jaguar, and Bulgari.
The Scam
So, what's the scam they are pulling? Well, some of them actually do the work. Albeit, the work they return is subpar or just modified templates when they promised customized websites. Sometimes the outcome is a lot worse. They'll just take your money and vanish.
Others will try to hold your domain hostage and ask you to pay them before they release it back to you. The most sinister will try to nickel and dime you until they get their fill and either produce below-average work or disappear entirely.
How To Spot A Web Design Scam
Avoid falling victim to scams by noticing these signs:
Credibility Badges
Their credibility badges won't link out to the authoritative organization. Agencies will usually link their credibility badges to the organization that provides them. Scam website design companies will often use generic badges from directories like "Best Web Design Firms" as a credibility piece.
These directories are easy to sign up for and typically don't check if the business is legitimate. In comparison, check the badges on our Services page, which link to either a listing or an official announcement of these credibility pieces.
Portfolio
As previously stated, scam web design sites will claim to have worked with companies and include images of websites they've developed. However, agencies typically link to their client's live sites or have an official announcement providing proof that they worked together. For an example of what an agency's portfolio should look like and do, you can view ours here.
Reviews
Oftentimes the reviews of these scam web design companies are a little fishy. Some of them pay for "customers" to leave reviews on various platforms, while others just do it themselves. This is a review left on "Company A's" website, but the review talks about "Company B." At the time of this article, both "A" and "B" appear in ads in a search for "web design." (We've blurred the official company names in the images.)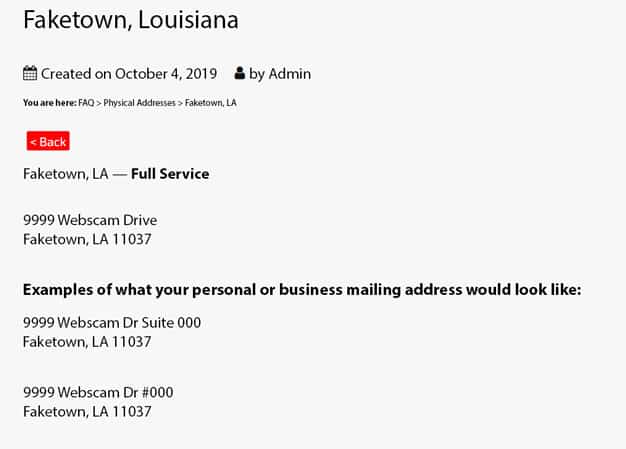 Physical Address
Many of the companies we came across in our research have a fake address. We found that these companies are pretending to have headquarters in the USA by purchasing virtual addresses, think online P.O. Boxes, and listing those addresses as their business address.
Domain Look Up  
Another telltale sign is when the company's domain is new. We used a domain lookup tool to get information on these sites' domains. Many of them were younger than three months old at the time of research, with a few being just a couple of days old. While this can mean that a new business has popped up, in this case, when they are claiming to have worked with the likes of Jaguar and Cartier, it means they are lying.
Scam companies are only open under a certain name for a small period of time. They get as much money as possible, then when people have caught on, or bad reviews pop up, they shutter that name and open up shop with a new one.
Employee Photos
They'll try to convince you they are real by using stock photos in place of actual employee photos. You can check these photos by doing an image search from a service like TinEye.
Do Your Research, Don't Fall for It
The best way to avoid one of these scams is to do your research. Dig into the company you're considering to hire before signing any contract or sending any payments.
While some may try to take advantage of businesses, Catapult believes in providing quality services and honest contracts to business owners. We take pride in our work and are always striving to help our clients achieve their goals. You can view our website design services on our Web Design page.
If you've lost money to one of these web design scams, contact the Federal Trade Commission at ftc.gov/complaint to report it.
Devin Barnes is a Data Analyst at Catapult Creative Media. He is a graduate of Southeastern Louisiana University with a Bachelor's Degree in General Studies focusing on Marketing and Music. When Devin's not working, he enjoys playing original music and spending time with his dogs.
Work with Catapult Creative Media Inc. 
Catapult Creative Media Inc. is a digital marketing and design agency serving clients over the United States but is proud to call Baton Rouge, Louisiana home. Founded in 2007, Catapult provides digital, social and mobile marketing solutions backed by relevant strategy and measurable results. Catapult works the web to their clients' advantage, launching them to their next level of success.