Important Features in a Point of Sales System
In order to compete with larger restaurants and keep track of your sales and inventory, it's important to find the right point of sales (POS) system for your restaurant. The search process can be overwhelming – different features in point of sales systems mean different things for your business, and you might not need all of them.
POS systems help businesses increase revenue and customers by increasing efficiency in the inventory and checkout process. As far as the most important features in a point of sales system go, POS systems should give administrators control over sales and payments, but there are several other features that can bolster your POS system experience.
Curbside Rocks offers restaurant website design, ordering solutions, and review management software to help your business thrive. To get updates about our developing POS system and more articles, sign up for Curbside's email list.
Here are some of the most valuable features in a POS system:
Employee Management
Your POS system should provide a secure login for every employee while making information easily accessible to employees and administrators. Some systems can even create employee schedules and handle time-off requests. Remember that not all of your employees will be tech-savvy, so it's important to allocate adequate training time with a new POS system, especially if it comes with new functionalities.
Inventory Management
Inventory tracking technology comes with most POS systems. This feature in a point of sales system keeps track of inventory amounts and notifies you when inventory is low, so you can restock. This feature helps prevent you from running out of your best-selling dishes or most used ingredients. It also allows you to identify items that are in high demand and which ones aren't getting attention.
Rewards Programs
An advanced feature in a point of sales system can allow you to start your business's loyalty or rewards program. When you implement a rewards program, you'll notice more customers and revenue due to benefits and discounts offered to new and repeat customers. According to Harvard Business Review, businesses with strong rewards programs grow revenue more than two times faster than businesses without loyalty rewards.
If your customers are well-informed about your rewards program, it can work wonders for increasing foot traffic. Advanced POS systems keep track of rewards points, discounts, and customer history to manage your loyalty program efficiently.
Optimize Payments
Technological advancements have allowed for POS systems to be mobile, cloud-based networks instead of stationery tools. This makes accepting a wide range of payment options possible and much easier on both ends of the sale.
Accepting multiple forms of payment is one feature in a point of sales system you should look for. Your restaurant should be able to take payments from physical and digital cards. This reduces friction during the buying experience, bringing you more sales and happier customers.
Industry Features
Some POS systems are optimized for specific industries, like food service or retail. More generic POS systems offer ways to optimize the program once you have it. Here are some additional features you should look for in a point of sales system based on your industry.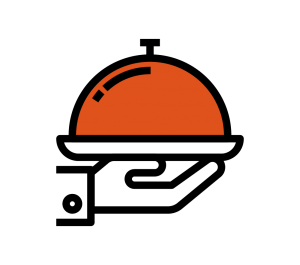 Food Service & Restaurant Features in a Point of Sales System
Online Ordering
Delivery Apps
Loyalty/Rewards Programs
In-House Communication Features
Check-Splitting
Tip Management
Kitchen Screen Viewer
Table Layout Features
Inventory Tracking
Pay-At-Table
Online Reservations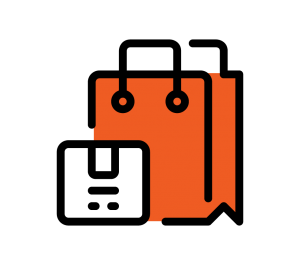 Retail Features in a Point of Sales System
Inventory Tracking
Shipping Assistance
Gift Cards
Rewards/Loyalty Programs
E-Commerce Integration
Customizable SKUs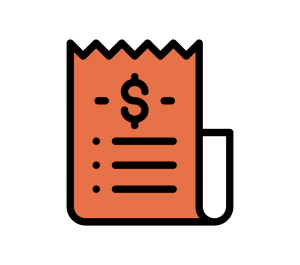 Service Features in a Point of Sales System
Gift Cards
Scheduling Management
Equipment Management
Calendar
E-Commerce Integration
Rewards/Loyalty Programs
An advanced POS system that is modified to fit your needs will help you stay organized, bring in more customers, and make you more money. Grow your business with a POS system that gives you everything you need to thrive. When you're looking for the best features in a point of sales system consider what you need for your business. Contact Curbside Rocks to speak with an industry professional who's in touch with the latest technology and for restaurant website design and online ordering.